The to-do list is a staple in any productivity arsenal. But regarding digital marketing, what goes on the list? With so many moving parts and ever-changing trends, it can be tough to keep up with the latest and greatest. So we've put together a comprehensive to-do list for your digital marketing efforts, from website design to content creation and more. By following this list, you can be sure that your digital marketing is on point and effective. So, without further ado, here's your digital marketing to-do list.
SEO
SEO is a process of optimizing your website for Google search with the goal of earning higher web traffic levels and improving your online visibility.
The first step in SEO is to understand what keywords your target audience is searching for. You can use Google AdWords Keyword Planner to research popular keywords related to your business. Once you know which keywords to target, you can incorporate them into your website's content, including titles, meta descriptions, and blog posts.
In addition to on-page SEO, you can also improve your website's ranking by building links from other websites back to yours. This is known as off-page SEO and can be accomplished by guest blogging, creating infographics or videos that link back to your site or submitting your site to directories and local listings.
By following these SEO tips, you can improve your website's ranking in Google search results and earn more web traffic.
Content Marketing
You cannot afford to neglect digital marketing as a small business. In today's tech-driven world, customers expect companies of all sizes to have an online presence. If you're not using content marketing to reach your target audience, you're missing out on a major opportunity.
Not sure where to start? Here's a to-do list for getting your content marketing strategy off the ground:
1. Find out who your target audience is and what they want to see from you.
2. Create informative and engaging content that speaks to your target audience.
3. Use email marketing, social media, and other methods to promote awareness about your content.
4. Analyze your results and adjust your strategy as needed.
By following these steps, you'll be well on your way to increasing brand awareness and generating leads through content marketing.
Social Media Marketing
To create a strong digital marketing strategy, social media marketing should be a key component. Here is a to-do list for social media marketing:
1. Define your goals and objectives. It's great that you want to make use of social media marketing in your business. But before you go any further, it's important to decide what you want to achieve with it. Do you want to increase brand awareness, drive traffic to your site, or generate more leads? Once you know what your objectives are, we can create content and strategies that will help you achieve them.
2. Research your audience. Who are your target customers? What kind of content do they engage with on social media? What platforms are they most active on? By understanding your audience, you can create content that appeals to them and better reaches your target market.
3. Create killer content. This is the most important step in social media marketing. Your content needs to be interesting, informative, and shareable to get people talking about your brand. If you're not sure where to start, try hiring a professional content writer, or consider using video or infographics instead of traditional blog posts.
4. Promote your content. Once you have great content, don't just sit back and wait for people to find it! Use paid promotion methods like Facebook Ads or Twitter Ads to make sure that your target audience sees your latest updates. You can also use organic methods like influencer outreach or guest blogging to get exposure for your brand on other websites and blogs.
Email Marketing
One of the best ways to interact with clients and advertise your business is through email marketing. Here are 5 suggestions for starting:
1. Define your target audience. Whom do you want to reach with your email marketing campaigns? Be as specific as possible.
2. Develop a strong offer. What services can you offer that will be appealing to your audience? Make sure your offer is something that they can't resist!
3. Create compelling content. Your email should have content that is interesting and valuable to your readers. Don't try to sell them something in every email – focus on providing useful information that will keep them coming back for more.
4. Build a responsive list. Make sure you are collecting email addresses from people who want to receive your emails. You can do this by offering a sign-up form on your website or blog, or by running a contest or promotion where people can opt-in to receive your emails.
5. Test, test, test! When you're sending out your emails, remember to test different versions of them before sending them to your entire email list. Try different subject lines, offers, and call-to-actions until you find the one that converts the best.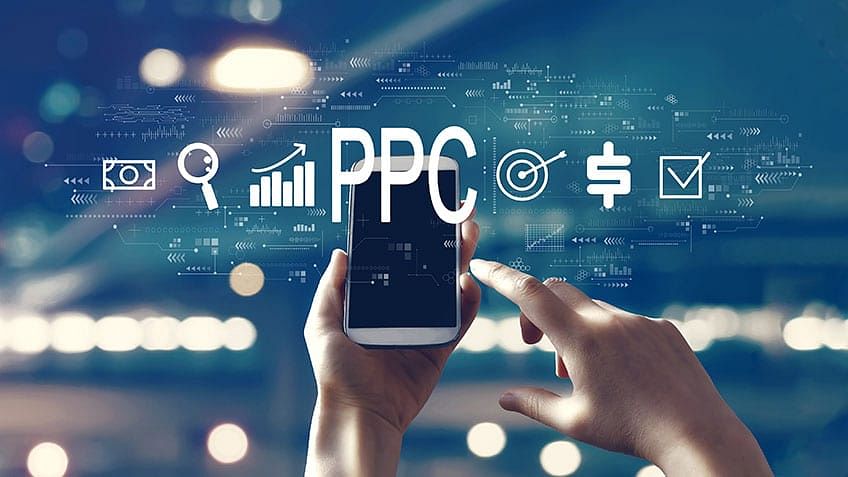 Pay-Per-Click Advertising
Digital marketing is constantly evolving, and it can be difficult to keep up with all the latest trends and best practices. However, there are some essential things that every digital marketer should do to make sure their campaigns are successful. Here is a to-do list for digital marketing:
1. Plan your campaign goals and objectives.
2. Research your target audience.
3. Develop a strong value proposition.
4. Create compelling ad copy and visuals.
5. Set up your campaigns on the right platforms.
6. Target the right keywords.
7. Check your campaign performance and make adjustments as needed.
Web Analytics
There are a lot of moving parts to digital marketing, but one of the most important is web analytics. Without web analytics, it would be difficult to tell how effective your digital marketing campaigns are and where you should focus your efforts.
That's why we've put together this to-do list for web analytics. By following these steps, you can make sure that you're getting the most out of your digital marketing campaigns:
1. Set up Google Analytics. If you don't have Google Analytics set up for your website, now is the time to do it. Google Analytics is a free service that offers a variety of information on the people who visit your website, including their origin, what they do while there, and their propensity to become leads or customers.
2. Define your goals. What do you expect your marketing will achieve? For example, do you want more traffic on your website or more potential customers? Next, identify which metrics you'll be monitoring in Analytics to see how well you're meeting these goals.
3. Track your progress over time. Web analytics is not a one-time thing – it's an ongoing process. Check-in on your metrics regularly to see how well you're doing and whether there are any areas where you need to improve.
Conclusion
A to-do list for digital marketing is a great way to get started with your online marketing efforts. By using a to-do list, you can easily track your progress and make sure that you are on track to reaching your goals. There are many different aspects to consider when developing a digital marketing strategy, but by using a to-do list, you can make sure that you cover all of your bases and create a plan that will help you achieve success.