You may have heard about Pinterest in passing but never really understood what it was or how businesses could use it for marketing purposes. As it turns out, Pinterest is a powerful marketing tool with several advantages for businesses willing to invest time in creating quality content. In this blog post, we will explore the plus signs of Pinterest in marketing. From its high engagement rates to its ability to generate traffic and sales, we will cover all the ways that Pinterest can benefit your business. So if you've been on the fence about whether or not to try Pinterest for marketing, this post is for you.
What is Pinterest?
Pinterest is a social media platform that allows users to share and save images, videos, and other media. It gives all business owners access to this platform for marketing purposes. To attract new customers, you'll need engaging content that your audience will love. Additionally, you can use Pinterest to drive traffic to your website or blog.
What are the benefits of using Pinterest for marketing?
There are several key benefits to using Pinterest for marketing purposes. First, Pinterest is a highly visual platform that allows businesses to showcase their products and services creatively and engagingly way. Second, Pinterest is extremely popular with users, particularly female users, which provides businesses with a large potential customer base. Third, Pinterest is a great platform for driving traffic to websites and generating leads. Finally, Pinterest provides businesses with an easy way to track their results and measure their success.
How to get started with Pinterest marketing
If you're new to Pinterest or looking to revamp your current strategy, here are some tips to get started with Pinterest marketing:
1. Create a business account: A business account on Pinterest allows you to access analytics and promote your pins. You can convert your personal Pinterest account into a business account by following these instructions.
2. Set up rich pins: Rich pins are a type of pin that includes extra information, like the price of a product or the ingredients in a recipe. You can set up rich pins for your website by following these instructions.
3. Create boards that reflect your brand: Your boards should be reflective of your brand and what you offer. For example, if you sell clothes, create boards for different styles, trends, etc. Be sure to also populate your boards with quality content from other sources.
4. Pin high-quality images and videos: The quality of your pins is important! Be sure to use high-quality images and videos that are relevant to your brand and target audience.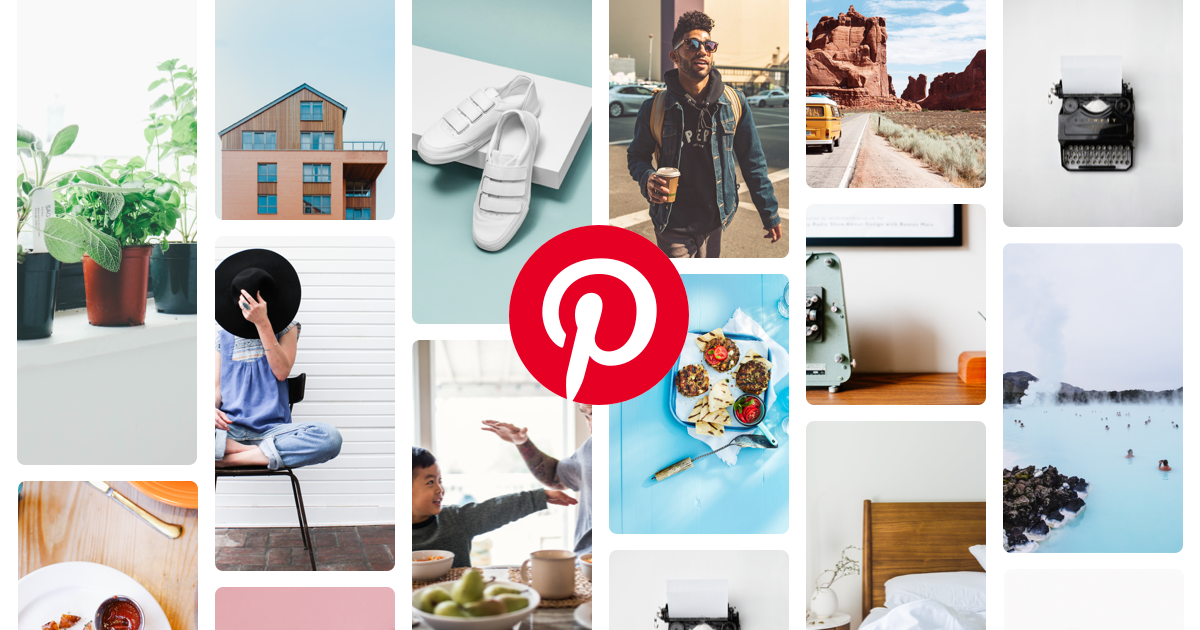 Tips for effective Pinterest marketing
1. Create a Pinterest business account: This will allow you to access analytics and marketing features that are not available on personal accounts.
2. Optimize your profile: Include keywords in your profile that describe your business, as well as a link to your website.
3. Create pins that are visually appealing and include descriptive text: Pins with good visual design and clear descriptions are more likely to be repined and generate traffic to your website.
4. Use keyword-rich hashtags: Hashtags can help people discover your pins, so be sure to use ones that are relevant to your business and include popular keywords.
5. Promote your pins: Use paid advertising or collaborate with other businesses in your niche to get your pins seen by more people.
Case studies of businesses that have used Pinterest successfully
Many businesses have found Pinterest to be a successful marketing tool. Here are some case studies of businesses that have used Pinterest to their advantage:
1. J.crew: j.crew was one of the first brands to jump on the Pinterest bandwagon. They created boards that were devoted to different aspects of their brand, such as their clothing line, wedding dresses, and even their children's clothing line. This allowed them to reach a wider audience and show potential customers what they had to offer.
2. Nordstrom: Nordstrom is another retailer that has found success with Pinterest. They use it as a way to showcase new arrivals and items that are on sale. This helps followers stay up-to-date on what Nordstrom has to offer and also drives traffic to their website or brick-and-mortar store.
3. Whole Foods Market: Whole Foods uses Pinterest as a way to share recipes and healthy living tips with its followers. This helps them connect with health-conscious individuals who may not have otherwise considered shopping at Whole Foods. In addition, by sharing recipes, they're able to show off the quality of their ingredients and products.
4. Etsy: Etsy is a marketplace for handmade and vintage items, so it's no surprise that it would be successful on Pinterest. By creating boards devoted to specific categories, such as holidays, weddings, or home decor, Etsy can reach a wide range of potential customers who are interested in unique items.
Conclusion
There's no doubt that Pinterest can be a powerful marketing tool for businesses — whether you're looking to increase brand awareness, drive traffic to your website, or boost sales. And while it may take some time to get used to the platform and how it works, the benefits are worth it. So if you haven't already, be sure to give Pinterest a try in your marketing efforts. You may be surprised by the results.