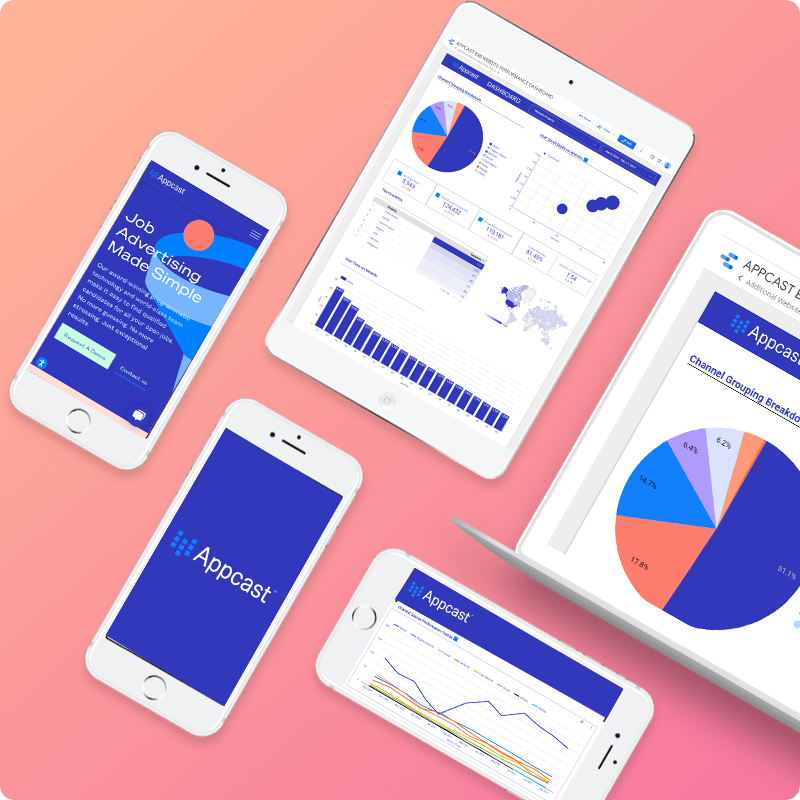 Appcast.io
Audience Analytics | Google Analytics & Tag Manager Audit | Data Driven Marketing Strategy | Data Studio Dashboard
Appcast is the global leader in programmatic recruitment advertising technology and services. We have been looking over the complete data collection through different stages of the consumer journey for Appcast. With all the latest tracking tools implemented, we now have richer user insight to take informed marketing decisions. Through advanced data warehousing and business intelligence we were able to help the demand generation department take data driven marketing decisions. We were also tasked to create an at a glance executive level data studio dashboard displaying all the advanced tracking and optimizations.
HVAC Parts Direct
E-commerce Website Optimization | Digital Presence | PPC | Search Engine Optimization
HVAC Parts Direct is a venture owned by Trumbull Campbell Associates. They are one of the leaders in HVAC Parts industry offline. They were doing B2B sales through a sales team but lacked a digital sales channel presence. They were severely hit by competitors ranking well and closing all sales on digital channels. Digital Growth Factor was tasked to create a corporate website to generate more sales as well as to run a Pay Per Click Campaign to secure conversions going into the hands of the competitors. We also managed to grow organic traffic by 500% securing the most competitive keywords in a very short time span.
afet.com - Al-Futtaim Engineering & Technologies
Corporate Face Development
Al-Futtaim Engineering & Technologies, one of the region's leading system integrators is part of the Al-Futtaim Group. Their clientele lies mostly in the corporate sector which was not reflecting from their online presence mainly their website. We suggested a complete makeover for their online presence and developed a website to attract the corporate target audience.
Oladoc.com
Search Engine Optimization
We identified high search traffic for specific doctors, their location, timings & contact. Upon research, we got to know that people that were recommended doctors through word of mouth sought to google to find relevant details about the doctor. We designed a Search based Campaign organically ranking top Doctors on first position leading to oladoc.com. This was a pull-based strategy.